Engineering Recruiting Services
We can help you find skilled engineers in Houston
Partner With Houston Industrial Tradesmen for Hiring
Houston Industrial Tradesmen is passionate about helping companies hire better qualified engineers quickly and efficiently. We know hiring can take up valuable time and resources. Worse yet, it can prevent managers from investing more time and effort into meeting the needs of their current employees. Let us take the burden of pre-qualifying candidates off your shoulders, so you can focus on what is really important. With the help of Houston Industrial Tradesmen, you can hire qualified, talented, and skilled engineers in a more efficient way.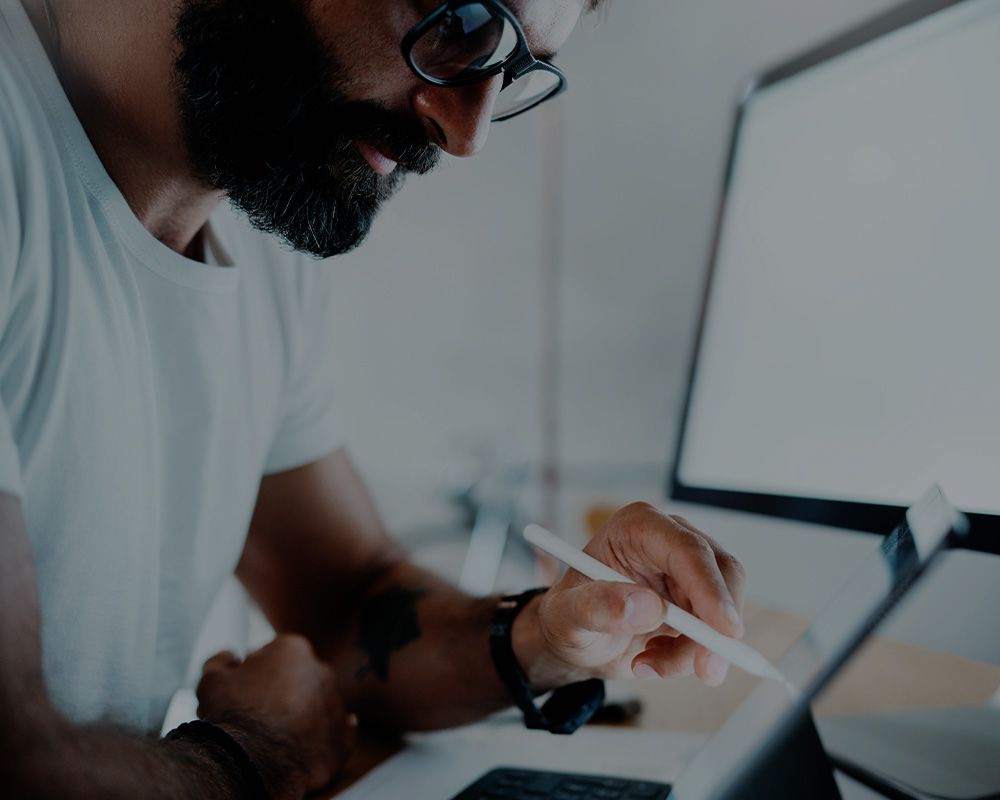 We place engineers in the following fields with our partner companies:
Petroleum Engineers

Mechanical Engineers

Electrical Engineers

Project Managers

Design Engineers

Estimators

Chemical Process Engineers

Instrumentation Engineers

Process Engineers

Automation Engineers
The Right Engineer Can Make a Major Difference
At Houston Industrial Tradesmen, we understand that innovation is competitive. Whether your company is focused on automating production lines, perfecting chemical processes, or creating a world-changing innovation in a cost-effective manner, you will need skilled engineers on your side. Engineers have the capability to move companies from the red into the green just by helping them perfect their processes and develop more innovations that set their team apart from the rest of the pack. For companies in the industrial, manufacturing, and energy sectors, very few positions can make as substantial of a positive impact.
Our team is proud to help keep the industrial and engineering sectors strong throughout Houston, and we feel that our engineering recruitment services are some of the most effective ways we can contribute to the long-term success of your company. We strive to find the individuals that will elevate your company to the next level because we understand the difference having a talented engineer on your team can make.
That said, even finding a talented engineer often isn't enough. For your company to unleash its full potential, you need to find the right fit for the position. You need an engineer with the skills necessary for the task at hand, and you need them to share the same goals, priorities, and interests as the rest of your company. Ensuring the success of your company means finding the right fit for your company needs and culture.
Finding Skilled Engineers for Houston Companies
Unfortunately, it can be extremely difficult to find engineers with the skills you need, and recruiting talent is often as competitive as the industry itself. As a result of the stiff competition when it comes to engineering recruitment, the process of finding the engineer with the skills and passion that fits your company needs can be daunting, overwhelming, and even costly to your business.
Hiring engineers isn't like hiring talented workers for other jobs. Engineering openings require individuals with specialized skills, problem-solving capabilities, and experience that you can't easily find. Often, companies have to recruit outside of the local geographical area and encourage talent to come to them. We understand that your firm is willing to go to great lengths to ensure your future success.
That said, there are many cases in which the struggle to recruit the right candidates for an engineering position sets a company back in the industry. Recruiting forces your employees to focus on applications, screening, and interviews rather than innovation and company profit. The competition to recruit engineers is often worse in Houston, where a flourishing industrial sector results in many companies competing over a limited workforce. To counterbalance this fact, you may try recruiting outside of your area, but that can be even more difficult and time consuming than hiring locally.
To ensure the success of your company now, and well into the future, your team will need to use partnerships, recruiting services, and efficient processes for hiring talented engineers. The ability to outcompete other firms in Houston in this area could set your company apart from the rest and provide a strong foundation to build upon.
Why Work With Houston Industrial Tradesmen?
At Houston Industrial Tradesmen, we take great pride in helping companies flourish through our recruiting services. That said, we understand that there are many recruiting companies out there with promises to help you find the engineers you need to fill crucial positions in your company. Please read on to discover what makes our team unique.
Thanks to years of experience partnering with companies in Houston and across the world, we have developed an efficient recruiting and hiring process. We are proud to say that we understand the intricacies of the industrial sector, and we strive to understand your company so we can find the candidate that best fits your needs, culture, and long-term goals. Whether you value vertical integration, innovation, or cost-effective procedures, we will find a candidate who shares those values and has the skills necessary to get the job done right.
To successfully recruit engineers, you must have an understanding of engineering, too. For that reason, we continually take steps to learn more about the actual jobs we help companies staff. This allows us to determine the best fit possible when similar openings arise in the future.
Simply put, Houston Industrial Tradesmen is a company that will learn about your company and then use our expertise, experience, and extensive pool of qualified candidates to help you fill open positions. Our team is dedicated to helping our partner companies thrive in competitive industries.
At Houston Industrial Tradesmen, we are proud to be at the forefront of industrial recruiting for many companies throughout Houston and the world. Not only do we help companies find the engineering talent they need, but we also help them fill other positions throughout their company. Whether that means finding a property manager, administrative assistant, or a highly-specialized engineer, we strive to take the same level of excellence to each recruiting task we undertake.
Get Started Today
Are you ready to get started finding top engineering talent to fill crucial roles at your company? The process begins by contacting the Houston Industrial Tradesmen team! Once you contact us, we will begin to develop a professional partnership with your company so we can discover the best ways for us to help address your needs. If you have any questions about the process or what is entailed, then contact us! We look forward to helping answer your questions and address your concerns.