Industrial Recruiting Services
WE HELP YOU HIRE THE BEST INDUSTRIAL WORKERS
Partner With Houston Industrial Tradesmen
At Houston Industrial Tradesmen, we are passionate about helping companies hire qualified industrial workers faster and more efficiently than their current practices allow. Hiring can take up a lot of time and resources, especially when you are looking for workers to fill skilled positions. Worse yet, inefficient hiring practices can prevent managers from investing in their current employees. The Houston Industrial Tradesmen team would love to take the burden of pre-qualifying candidates off your shoulders, so that you can focus on what is really important.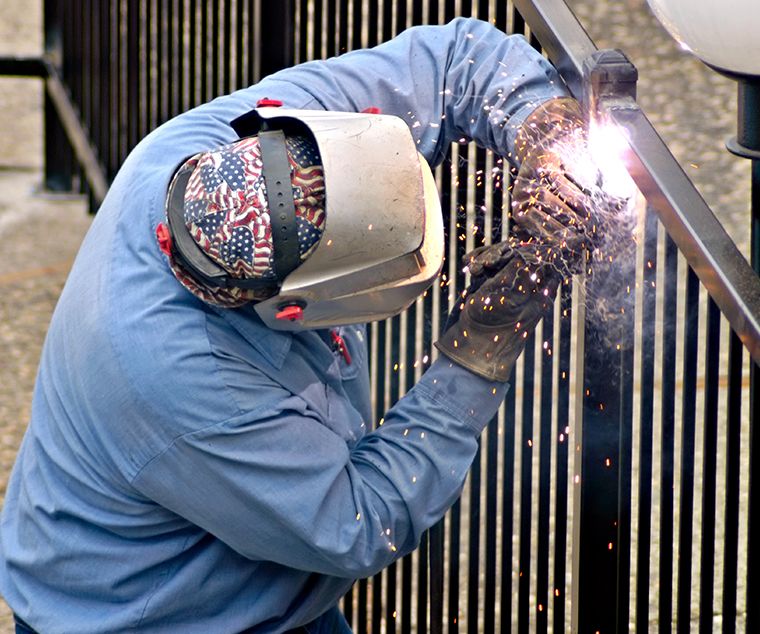 We place industrial workers in the following fields with our partner companies:
Machinist CNC / Manual

Welders / Fabricators

Maintenance Mechanics

Assembly Technician

Millwrights

Pipefitters

Shipping & Receiving Clerks

Warehouse

Control Panel Wireman

Pipeline Inspectors
Employee Recruitment and Staffing Services
In today's competitive marketplace, it is vital for industrial companies to recruit the top applicants available to gain a competitive edge and generate sustainable success. Your company relies on trained and trusted professionals to get the job done, leaving you little bandwidth to focus on quality talent acquisition. Hiring can prove to be a very intensive process, especially when you are in need of skilled workers for exacting job roles in the industrial sector. As a manager, you're tasked with employee recruiting while also having the time and resources to continue growing with your current employees. Investing in the wrong individuals can prove to be a costly mistake, as your business will be tasked with retraining the individual or starting the hiring process over again.
Houston Industrial Tradesmen is here to serve as your trusted staffing agency in the Houston area, as our team will work diligently to bring you highly qualified professionals for each position that your company needs to fill. With more than 20 years of experience in recruiting high-quality workers in the industrial and technical fields, our resourcing firm is here and ready to find the right individuals for your specialty positions. When it comes to finding the best job applicants, we're here and ready to do the hard work on your behalf.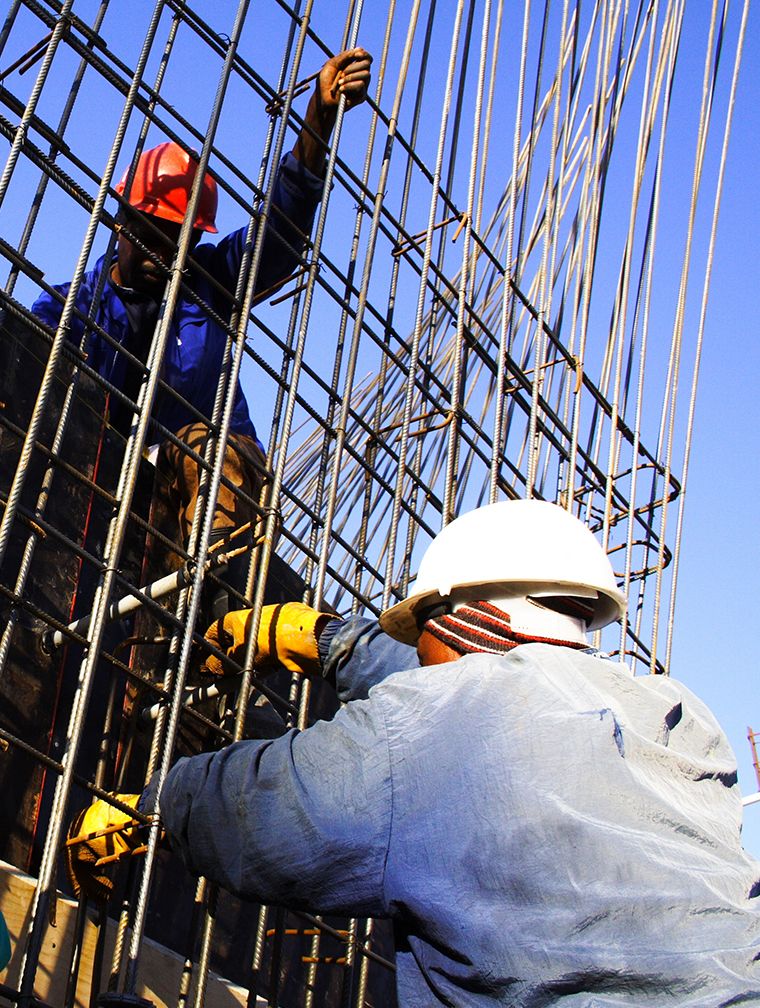 Finding Skilled Industrial Workers for Houston Companies
The city of Houston is continuing to grow, requiring considerable labor in the construction and energy industries. This increase in population, in addition to the expanding activity at the Port of Houston, continues to drive a heavy demand in the industrial sector. Warehouse, distribution, and manufacturing companies are continuing to grow through this continual increase in demand, making it vital for businesses to secure the best talent from a limited pool of applicants. From machinists, welders, and fabricators to pipeline inspectors, warehouse professionals, and more, we're confident that our staffing services will benefit your company both now and in the future.
Houston Industrial Tradesmen understands the complex intricacies of industrial and manufacturing positions, as well as how each role plays an important part in the manufacturing process. From concept to consumer, our team is here and ready to find the perfect candidate for your company's current and future needs.
Why Trust Houston Industrial Tradesmen?
You can rely on a number of staffing companies across Houston to meet your professional needs, yet it pays to find the team most qualified for the job. Houston Industrial Tradesmen is here to generate the most long-term success for your business, relying on our proven process to generate a high level of success. We specialize in helping companies hire qualified industrial workers in a more efficient and effective manner than these companies' current hiring practices allow, driving growth, success, and a worthwhile ROI.
If you're looking for a recruiting company in Houston with the ability to bring on highly qualified workers in the industrial sector, Houston Industrial Tradesmen is here to help with our proven approach:
Efficient recruiting processes
Pre-qualifying candidates can prove to be burdensome, especially if you already have your hands full with other essential tasks. Our hiring agency can take care of all of the logistical and technical work beforehand, providing you with the most qualified candidates to choose from.
Expansive industrial experience
You wouldn't rely on an unskilled laborer to run your CNC mill, so why put your trust in a staffing company who doesn't have the knowledge or experience to meet your company's exacting role fulfillment? H.I.T. can help you find the right individual to meet your company needs, whether it consists of one specialty or a range of skills.
Comprehensive role fulfillment
In order to successfully recruit an industrial worker, you need to have a strong knowledge of each position in need of fulfillment. Houston Industrial Tradesmen knows the skills and certifications needed when recruiting industrial workers, ensuring that your candidates have the right credentials for the job.
Proven outcomes
Ultimately, you want a professional who fulfills your company needs and also fits your culture and long-term goals. No matter your plan or vision, we can find the right talent with our industrial recruiting services.
International networks
Over the years, our staffing agency has built up a range of quality clients in need of recruiting services. We can find the right individuals for your team, or place you with a company that aligns with your goals and skill set.
Houston Industrial Tradesmen is here to provide recruiting services for light and heavy industrial work, and our team will be happy to learn more about your company and what it needs to thrive. We'll provide an extensive pool of qualified candidates to help you fill much-needed positions without a lot of downtime or by hiring an unqualified worker. We'll help you find the best candidate for your position, as well as a pool of other industrial workers for a variety of open roles.
Contact Us Today!
From single warehouses to global conglomerates, businesses of all sizes can benefit from the industrial staffing services offered by our experienced team. Are you interested in finding the best industrial workers through our Houston recruiting company? The Houston Industrial Tradesmen team is here to get to work on your behalf to find the best talent for the job. You can contact us online with any questions or fill out the form below to get started. We look forward to working with you!